Euro hits three-week high
The euro has hit its highest level since the end of March this morning.
The single currency gained 0.3% against the US dollar to $1.074, after a new opinion poll suggested centrist candidate Emmanuel Macron will win the French election.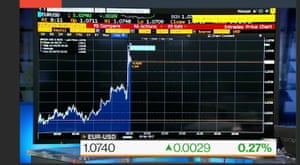 Harris Interactive placed Macron on 25% support ahead of Sunday's first round of voting, ahead of Marine Le Pen (22%).
Republican candidate Francois Fillon (19%) and left-winger Jean-Luc Melenchon (also 19%) followed behind.
Harris also see Macron comfortably beating Le Pen in the second round of voting in May.
The euro has been under pressure from predictions that either Le Pen or Melenchon (or even both) might contest the run-off, as both are extremely critical of the EU and could potentially trigger Frexit.
I'll pull together some reaction now….
The agenda: Political worries linger
Good morning, and welcome to our rolling coverage of the world economy, the financial markets, the eurozone and business.
Political issues continue to occupy the market's attention today.
The first round of the French presidential election is just three days away, so investors are watching closely to see which candidates make it through to the run-off two weeks later.
The race looks rather tight, raising concerns that the eurozone could be dragged into another crisis if the more mainstream candidates stumble.
Neil Wilson of ETX Capital explains:



Volatility in the euro has peaked at its highest since before the June referendum as markets weigh the prospects of either Marine Le Pen or Jean-Luc Melenchon – or both – making the second round. The killer scenario for the euro would be if both candidates make the May 7th runoff as it would raise the very real possibility of France exiting the euro.

Current polling gives the nod to Macron and Le Pen, with Macron eventually winning. But with four candidates polling around 20% there is every reason for caution. We're looking at contingency plans in the event of a Le Pen-Melenchon runoff as this would spark a big selloff in the euro and French government bonds, as well as bank stocks.
Britain's general election also looms over the City, of course, as traders try to calculate the consequences. The latest front pages suggest Theresa May is determined to make Brexit the centrepoint of the campaign: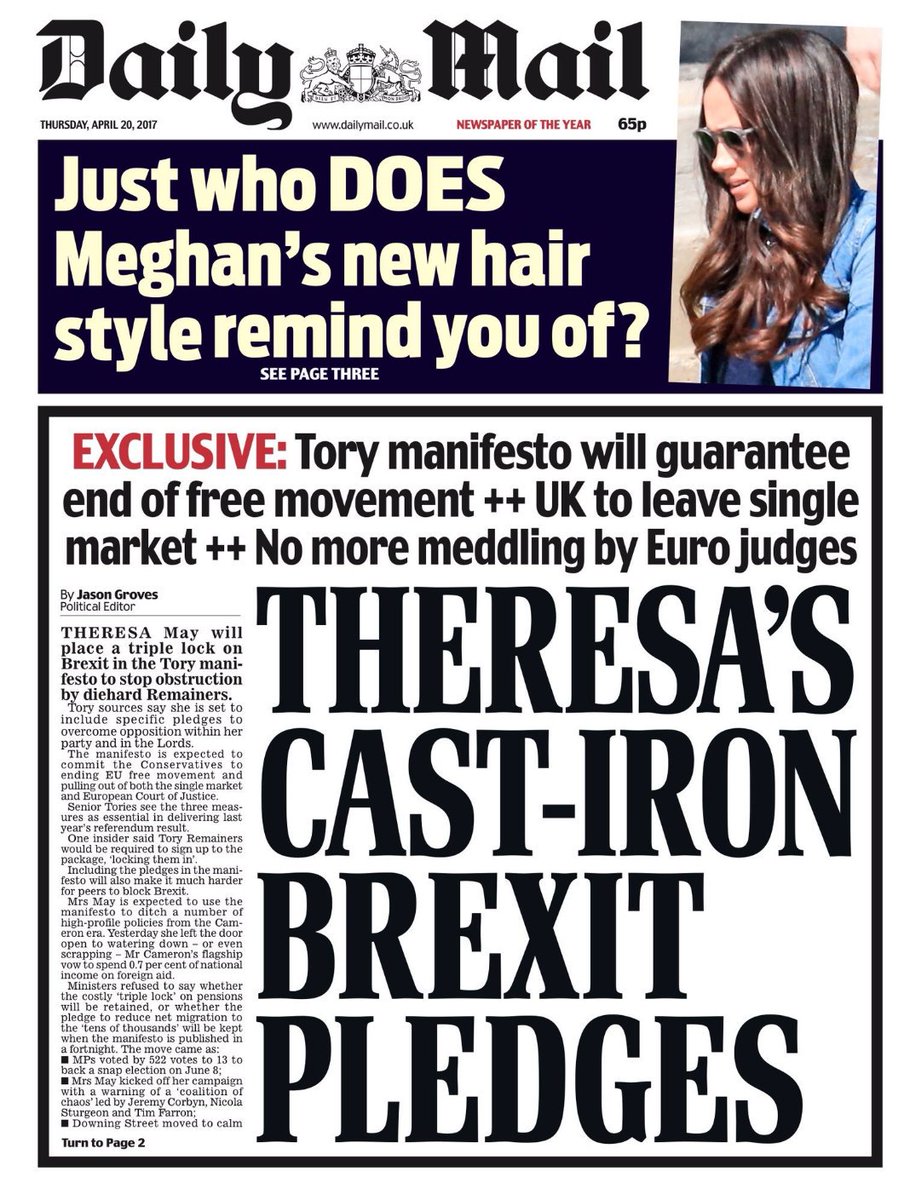 Overnight, Asian shares have been boosted by some solid trade data from Japan.
Exports jumped at the fastest pace in two years in March, raising hopes that rising demand from overseas could help the sluggish Japanese economy.
There's plenty of corporate news too, including results from Unilever, Debenhams, and Sky.
On the economics side, there's eurozone construction figures at 10am BST, the weekly US unemployment report at 1.30pm, and eurozone consumer confidence stats at 3pm.